Liverpool Airport (LPL) - John Lennon
Use this website to quickly find the most important information about Liverpool John Lennon Airport: Flights (Departures, Arrivals), Parking, Car Rentals, Hotels near the airport and other information about Liverpool airport. Plan your travel to Liverpool Airport with the information provided in this site.
Liverpool Airport (IATA: LPL, ICAO: EGGP), officially named Liverpool John Lennon Airport, is an international airport serving the city of Liverpool and the North West England. The airport is located inside the city limits of Liverpool, 12 km south east of the city centre. Liverpool Airport is the 14th busiest airport in the UK.
The LPL airport hosts some low cost operators companies. Those are: Aer Lingus, Czech Airlines, Blue Air, EasyJet, Ryanair, Flybe, Thomson Airways, Vueling Airlines and Wizz Air.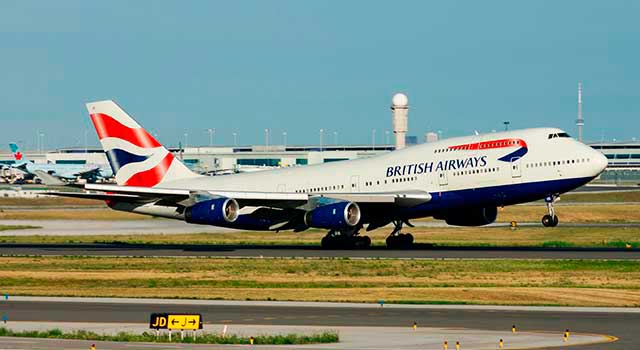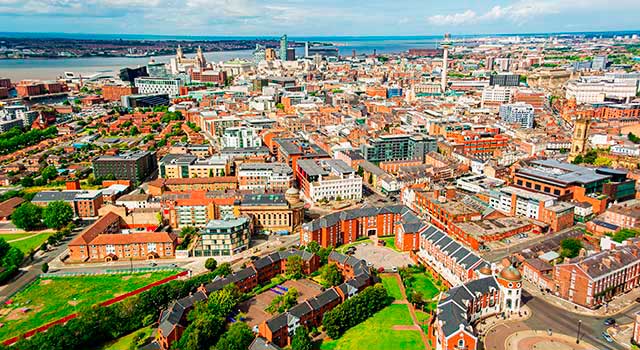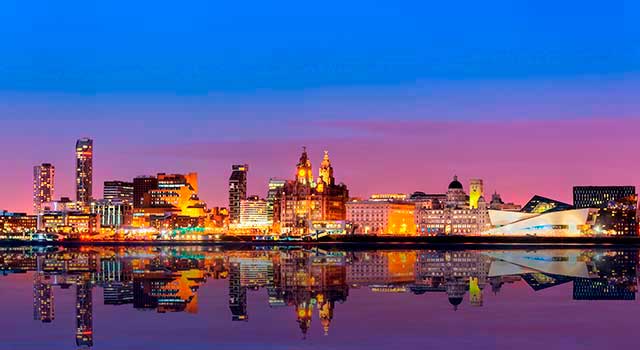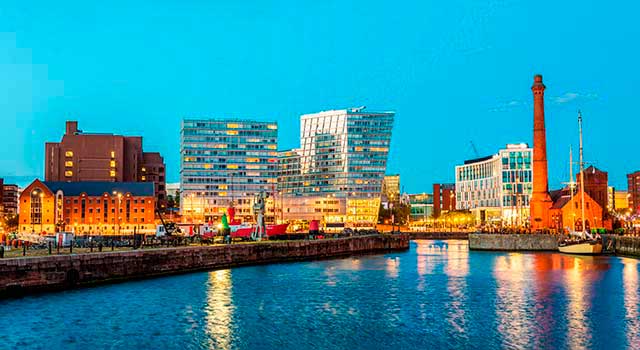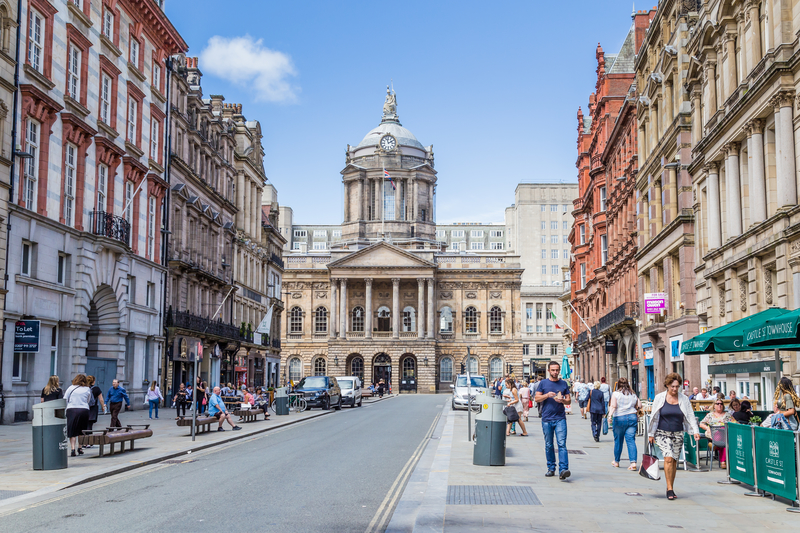 The top ten busiest destinations from Liverpool airport are: Belfast, Dublin, Barcelona, Amsterdam, Alicante, Isle of Man, Málaga, Palma de Mallorca, Faro and Geneva.
In 2015 LPL airport handled 4.3 million passengers and despite this numbers are a bit less than during last years -it's own record was in 2007 with 5,468,510 passengers-, the airport has increased 7.9% comparing with 2014.
Terminal Information
Liverpool airport has a Main Terminal, one runway and a Main Concourse. The new terminal replaces the old one which currently is an hotel named Crowne Plaza Liverpool John Lennon Airport Hotel. The new Terminal has been renamed as Liverpool John Lennon Airport in relation to the famous singer who belonged to The Beatles band. The slogan of the airport makes honors to one of his most famous songs: Imagine. In the roof of the airport you can read "Above us only sky", like a pun.
Services
Liverpool airport has many shops with known brands with books, magazines, electronics, healthy products, etc. In LPL airport there are also restaurants to take a bite with franchised with food to taste all passengers. There is also a large-scale work of art: the Yellow Submarine, a permanent exhibition of The Beatles band with an exposition of pictures of the members in India by Paul Saltzman. To visit it, go above the retail units in the departure lounge.
Transport - Rail
Liverpool South Parkway Rail Station: It links with Lancashire, Yorkshire, Cheshire and Derbyshire.
TransPennine Express: Operates in the North of England and connects with Scotland. Links with some of the main cities in England and Scotland York, Manchester, Newcastle, Glasgow, Darlington, Malton, Sheffield, Edinburgh, Doncaster, Lancaster, Bolton, Warrington, etc.
Liverpool Central Rail Station & Liverpool Airport
Merseyrail Hunts Cross provides service to Liverpool Central train station and runs from Southport to Hunts Cross. Train offers 4 services per hour.
Liverpool Lime Street Station
Connects with the UK's main rail stations.
Other Transports
Bus
There are some buses routes which connects Liverpool airport with the surroundings and the Liverpool region. The most popular routes are to go and come from the LPL airport to: Liverpool City Center, St Helens, Runcorn, Bootle, and Manchester (coach).
The bus numbers which connects with the airport are: 86 - 86D and 86A; 80A, 81A; 82A - 82B ; 89 - 89A; Merseytravel 883.
Taxi
There are two different options: Hackney cabs (in Arrivals) or Private Hire Taxis (Car Parks).
Car Hire
There are so many operators which provides service in Liverpool airport. Check the best price available at the airport here.
Liverpool Airport in numbers
- One Main terminal
- 1 Concourse
- 1 Runway
- Located about 7 miles southeast Liverpool City Center
- Operate low cost carriers
- Over 4 million passengers traveled through the airport in 2015
- Is the 14th busiest airport in UK
Contact information
Address: Speke, Liverpool L24 1YD, UK
Telephone: +44 871 521 8484
Lost and Found Center
Items lost, please, contact with information@liverpoolairport.com or call +44 151 907 2001